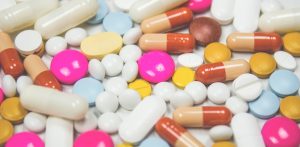 ---
As of January 1st, 2018, all individuals in Ontario aged 24 and under with existing OHIP coverage are now covered by OHIP+. This Ontario government program covers the cost of approximately 4,400 drugs currently available through the Ontario Drug Benefit program, including asthma inhalers. Valved holding chambers (or spacers) are also covered for those aged 12 and under. For more information on OHIP+ and what drugs are eligible, please visit the Ontario Government website.
We are currently soliciting feedback from the public on our social media channels about OHIP+. People on our Facebook page have been sharing their thoughts about OHIP+ and some great discussion has come from it! We encourage you to join in the discussion and share your thoughts and feelings on the program.
If you live in Ontario and have been affected by OHIP+, we strongly encourage you to fill out this short survey. The results will help us gauge the impact OHIP+ is having on our community and identify any challenges.
Some members of the community have expressed concerns with the OHIP+ requirements that everyone be moved from brand drugs to generic drugs, if a generic alternative is available. If you or your child notice a change in symptoms arising from a switch to generic medication, please speak to your doctor about your options.
OHIP+ is a promising first step towards closing the gaps in accessing prescription medication, which can often be a roadblock for many Canadians. The Government of Ontario is the only provincial government in Canada thus far that has taken a proactive step towards achieving universal pharmacare in the country. As this is one of Asthma Canada's key advocacy priorities, we applaud the Government of Ontario for taking the lead on this matter. We sincerely hope that the rest of the country will follow their example and that all gaps in accessing prescription medication will be eliminated for all age groups. Join us in campaigning for universal pharmacare and share your story.